October 2016 – We Saved Our Schools!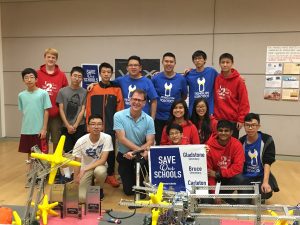 With parents from AR Lord, we delivered 18,324 petition signatures to the Premier's Vancouver Office. Along with thousands of handwritten letters from students and parents, a thousand lawn signs, and dozens of events we have made the case for public education in East Vancouver.
Our remarkable elected trustees voted 5-0 to end the school closure process (Mike Lombardi, Patti Bacchus, Joy Alexander, Allan Wong and Janet Fraser voting in favour). Then yesterday, the Liberal government which had caused the closure process with its discredited 95% capacity requirement, fired the elected Vancouver School Board Trustees and replaced them with an unelected appointed provincial trustee.
Now feeling the pressure and due to the amazing advocacy work of the community, the Minister of Education announced today that the "school closure process is over in Vancouver." And, "Gladstone School will not be closed full stop." That the Liberal government which pushed closures in East Vancouver was forced to back down is a huge victory for students, parents (the true leaders of the battle) and our community.
Thank you. Thank you. Thank you. Thank you to Gladstone students and Gladstone, Bruce and Carleton parents.
For Carleton of course, we continue to fight to make sure this great public school is fixed or replaced. And we need all of your support to make that happen. That effort continues tomorrow, but tonight, we celebrate. I can't start mentioning names because I would have to mention hundreds. But our community fought back and won.
Now, we have to work together to support the fired trustees, fight for seismic upgrades and adequately fund public education.
And yes, in the coming days, we will be recognizing and celebrating the Gladstone, Bruce and Carleton students, alumni and parents who forced the provincial government to back down. More exciting events to follow, stay tuned!
Sincerely,
Adrian Dix