May 04, 2022  (Media release from ICBC, visit HERE)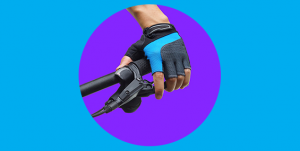 ICBC is making changes to its policy on when cyclists, pedestrians and other active transportation users could be charged with damages to a vehicle when they have some responsibility for a crash.
Moving forward, ICBC will no longer seek recovery for costs in some clearly defined situations, including:
Where a cyclist or pedestrian has suffered a severe or catastrophic injury.

If there has been a fatality.

When ICBC must determine liability as 50/50 because there is not enough evidence to determine what happened.
Additionally, claims involving a cyclist or pedestrian who has suffered a non-severe injury will be carefully considered by a committee of experts. These changes mean that, moving forward, the instances of when ICBC may seek recovery from cyclists or pedestrians will be much more limited.
In finalizing these policy changes, ICBC met with the BC Cycling Coalition and Hub Cycling to receive their feedback on how the changes better meet the needs of people cycling and other vulnerable road users.
In addition to the broader policy changes, ICBC was recently provided with a final report from police on Mr. Bolliger's claim. That information was new to ICBC and has led to a change in the liability decision to hold the driver of the vehicle 100% responsible for the crash. Mr. Bolliger is therefore not responsible for any damages or costs and will be fully compensated for damages to his bicycle and any other items.
Importantly, any cyclist or pedestrian injured in a crash with a vehicle is entitled to receive all of the care and recovery benefits they need under Enhanced Care, regardless of whether they were responsible for the crash or not.
=======================================================================================================
Effective May 01, 2022, people in British Columbia will soon have the added convenience of renewing their personal ICBC insurance policies online.
Eligible ICBC customers with policies expiring on or after May 1, 2022, will have the option to renew their policy using their computer, tablet or mobile device. While May 1 will be the official launch date, customers can renew their insurance up to 44 days earlier, meaning some people will be able to renew online as soon as March 17, 2022.
With support from ICBC's broker network, the new online insurance service will enable customers to renew their current personal auto insurance coverage, change their address, apply for discounts, update the drivers listed on their policy and modify how they use their vehicle. ICBC expects even more online features to be available in the future.
Coinciding with the launch of online auto insurance renewals, May 1 also will mark the last day that B.C. drivers will be required to display a licence plate validation decal to show they have valid insurance. To support this transition, ICBC is making a one-time investment of as much as $1 million to enhance and expand the Automated Licence Plate Recognition program, which helps law enforcement in B.C. detect unlawful, unlicensed and uninsured  drivers.  The cost of this investment will be offset by savings related to manufacturing and distributing the decals.  Decal elimination will align B.C. with other Canadian jurisdictions that have successfully removed the decal from circulation, including Alberta, Saskatchewan, Manitoba, Quebec and the Northwest Territories.
During the pandemic, ICBC has enabled its customers to renew their insurance, make adjustments to their policy and complete other transactions by phone and email. This service will continue, giving customers the opportunity to renew without in-person interaction during the lead-up to online renewals and beyond.
Brokers will continue to offer their expert advice on insurance coverage, whether in person, on the telephone or for online renewals, and will continue to assist ICBC customers with their Autoplan insurance needs.
Quick Facts:
ICBC online insurance renewals will be available for customers with personal insurance, with some restrictions.
Restrictions will include: temporary operation permits; lapsed policies; new insurance policies; mid-term changes; cancellations; joint ownership or multiple owners; leased vehicles; motorcycles; motorhomes (RVs); collector vehicles; and commercial or fleet policies.
Changes to optional coverages will not be available online and must be completed through a broker, in person or over the phone .
========================================================================
May 01, 2021
With the introduction of ICBC's new Enhanced Care coverage next spring, drivers will save on average 20%, or approximately $400, on their full basic and optional vehicle insurance.
ICBC has improved its online tool to provide customers an estimate of how much they will save when they renew their vehicle insurance under Enhanced Care.
To learn more: ICBC Enhanced Care Coverage and Online premium estimator tool
========================================================================
July 12, 2021 ICBC Fairness Officer
The Province has appointed Michael Skinner, as ICBC's new fairness officer, to a three-year term follows the May 1, 2021.  The Fairness Officer will have the authority to review and make recommendations to resolve customer complaints about the policy or process ICBC has used to decide their case. The officer may also make broader recommendations to enhance fair decision-making.
To learn more: ICBC Fairness Officer Appointed