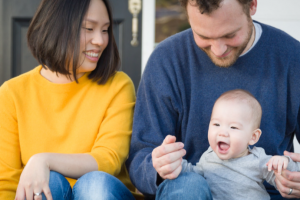 B.C.'s maximum allowable rent increase amount for 2022 is being set at 1.5%, based on inflation.  (September 08, 2021
If landlords choose to increase rent, they must provide a full three months' notice to tenants using the correct notice of rent increase form.
For more information about the annual allowable rent increase, visit: HERE
For the latest information on protections from renovictions, visit: HERE
=====================================================
January 05, 2022   B.C.'s Home Owner Grant helps people with property tax
(Translations in French, Traditional Chinese繁體中文,  Punjabi)
B.C.'s Home Owner Grant threshold is set at $1.975 million for 2022, ensuring 92% of residential properties are covered by the grant that lowers the amount of property taxes people pay on their principal residence.
Homeowners may be eligible for the basic Home Owner Grant, to learn more or apply, visit HERE.  Homeowners with more complex situations can get help over the phone at 1 800 663-7867 or at a ServiceBC Centre.  The best time to apply for the grant is in May after people have received both their BC Assessment notice and their municipal property tax notice. Assessment roll and jurisdiction numbers are needed to apply.
Homeowners may also be eligible for property tax deferment if they are 55 or older or are financially supporting a dependent child. To find out about property tax deferment, visit: HERE
=======================================================
May 19, 2022 (Recording of Residential Tenancy Branch hearings promotes transparency)  to learn more, visit HERE
To promote transparency and fairness for renters and landlords, B.C.'s Residential Tenancy Branch (RTB) will record audio of all dispute-resolution hearings.
Having an audio record of what happened during a dispute-resolution hearing will give all parties more confidence in the process and promote good conduct. Previously, the RTB has not recorded dispute-resolution hearings, which made it difficult for parties who felt they were not treated fairly to challenge a decision. This change, effective immediately, will ensure all parties involved in dispute resolution can feel confident in the outcome.
This change has also been called for by tenant advocates and the Office of the Ombudsperson. All participants in dispute resolution will benefit from a formal record of their hearing and will be able to use the record if they have any concerns. Any hearing participant seeking a copy of their recording can contact the RTB and it will be provided free of charge.
Residential Tenancy Branch: https://www2.gov.bc.ca/gov/content/housing-tenancy/residential-tenancies
Online application for dispute resolution: www.gov.bc.ca/landlordtenant/online
Rental Housing Task Force recommendations: https://engage.gov.bc.ca/app/uploads/sites/121/2018/12/RHTF-Recommendations-and-WWH-Report_Dec2018_FINAL.pdf
=======================================================
February 17, 2021     (Changes to allow emailed documents between landlords and tenants)
The Province is amending regulations to allow email as a method of service between landlords and tenants, making it easier for people to participate in the dispute resolution process.
The change effective from March 1, 2021, fulfilling a recommendation by the Rental Housing Task Force. The task force heard from renters and rental housing providers that there is a desire to use modern forms of communication, such as email, as an acceptable form of notification.
To learn more: Changes to allow emailed documents between landlords and tenants (Translations in Traditional Chinese繁體中文, Simplied Chinese簡體中文, French, Punjabi)
For more information about the Rental Housing Task Force, visit: HERE
For more information about allowing strata corporations to hold meetings electronically, visit: HERE