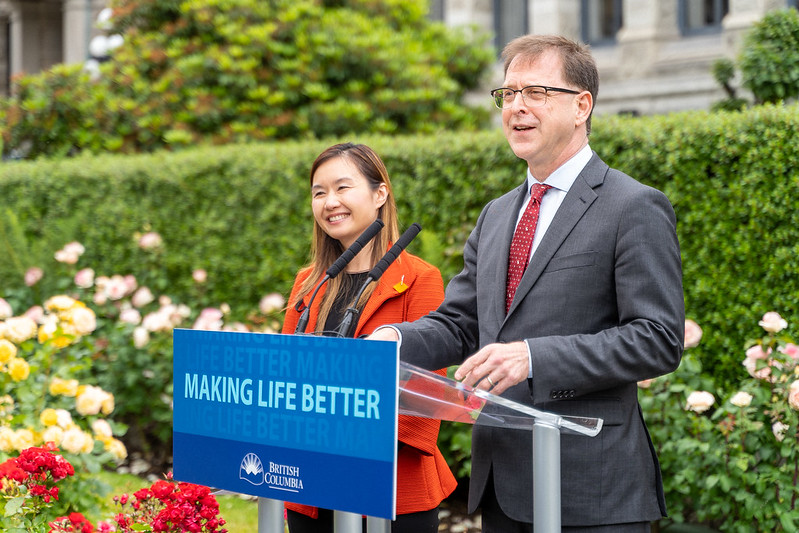 The Ministry of Health is changing how people access long-term care to make the process more client-centred, consistent and fair and to ensure seniors have greater choice in where they live.
Effective July 15, 2019, seniors and their families will be able to review their options and choose up to three preferred care homes. People no longer have to accept the first available bed and can make more informed choices about where to live. Wait lists will be standardized and managed consistently. While they are waiting for placement in their facility of choice, people will have the option to wait at home with additional supports, or go to an interim facility.
"The decision to move into a long-term care home can be stressful for people and families," said Adrian Dix, Minister of Health. "People want to be able to choose a home that works for them and their families and until now that choice has not always been available. The Ministry of Health is making changes to give people more flexibility in choosing their preferred care home, give them more time to make these important decisions and provide them with the information they need to make an informed choice."
These changes are a result of revisions to the Long-term Care Access Policy and Health Care (Consent) and Care Facility (Admission) Act (HCCCFAA) and will give people more of a voice – requiring facilities to obtain consent for admission to a care facility. The changes will also create more choice providing people more information up front about long-term care homes, including wait times, so they can make an informed choice that works for them.
"I hear from seniors and their families around B.C. about wanting more choice in making long-term care decisions, and it's great that we are moving forward with this change," said Anne Kang, Parliamentary Secretary for Seniors. "For seniors, this gives them the ability to choose a home that best meets their needs – whether that's a home with the amenities they want, one that's close their family or one that keeps them in the community they love."
The revisions to the policy will ensure that people who have been on the waitlist the longest will have the highest priority to be placed in a care home, with few exceptions. While a person is waiting for availability in one of their preferred care homes, they will have more time to accept or decline a move into an interim care home. In addition, the majority of people will no longer have to wait in a hospital for an assessment but will now be better supported while waiting for an assessment at home.
For more details, please visit BC Government News at https://news.gov.bc.ca/releases/2019HLTH0098-001385