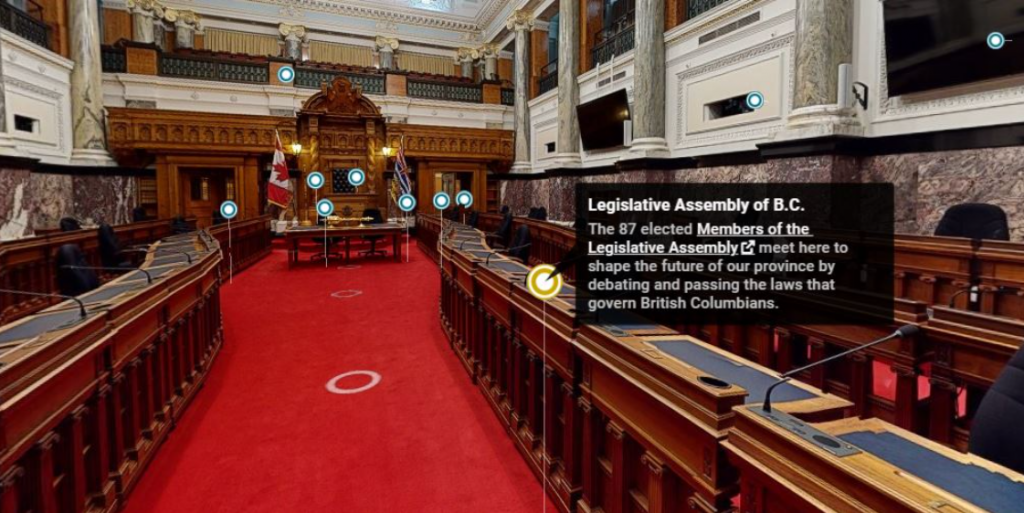 The Parliament Buildings and surrounding areas are located in the traditional territories of the Lekwungen-speaking (pronounced Le-KWUNG-en) peoples. Now known as the Songhees and Esquimalt Nations, these Coast Salish peoples have a rich culture and history dating back thousands of years.
As you make your way from the Lower Rotunda to the Legislative Library on your virtual tour, you can click on the tags to learn more about the items on display in each room. You can find additional information about the Parliament Buildings on the Discover Your Legislature page.
We hope that you will enjoy your virtual tour of the Parliament Buildings.
Virtual Tour
The Virtual Tour allows visitors to discover the beauty of the Parliament Buildings from their home computer or mobile device.​
Self-Guided Tour Books